Factors That Go Into Determining How Much You'll Pay for Invisalign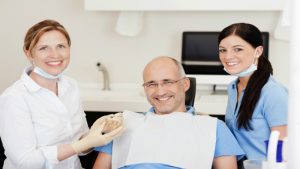 If you're wondering about Invisalign costs at Cary, Il, you've probably already made the decision to fix your teeth. You may have been dealing with crooked or misaligned teeth for years, and you're worried about how getting your teeth fixed will affect your bottom line. Invisalign is a form of clear, orthodontic braces that help straighten your teeth. People like them because they allow them to have their teeth straightened without having the visible, clunky look that comes with traditional metal braces. When it comes to figuring out the cost, there are several factors that will be taken into account.
Severity of the Issue
The final cost of your Invisalign braces will depend on how intense or complicated the dental work you need is. If you've got a lot of teeth that need to be straightened, your Invisalign work may be more complex than that of someone else who has relatively mild straightening needs. More complicated dental work requires more aligners in order to straighten the teeth. The final cost of your Invisalign treatment will also depend on where you live. People in larger cities tend to pay more for dental care than people in smaller towns.
Type of Insurance You Have
Invisalign is usually covered by dental insurance. How much coverage you receive will depend on the type of insurance that you have. Your insurance will likely cover a dollar amount, or it will cover a percentage of the total cost.
Reach out to Cary Dental Associates LLC at now if you're looking for more information about Invisalign costs in Cary, Il.