Facts About Dental Crowns in Loop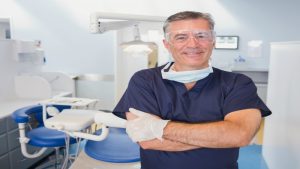 Restoring the smile with porcelain dental crowns can help a patient get the smile they deserve. When visiting the dentist, he or she may have suggested dental crowns treatments, but you may have some questions about the procedure. What is it? How can it benefit you? This short post will help to answer some of these questions.
Preliminary issues
The tooth is divided into three major areas: crown, neck and root. The crown is the visible part of the tooth in the mouth. The neck is the narrowest part and is also the part that helps you see when there is a gingival recession. If the root is damaged, you must remove the piece and put in a new root, otherwise known as a dental implant. If the crown is damaged, it can be restored in several ways. But when the destruction is very serious, like when there is a large fracture or decay, the solution is dental crowns in Loop.
Porcelain crowns are designed to restore the appearance, integrity, resistance and bite of the mouth. The best option for this procedure is porcelain on metal. It improves teethdental crowns in Loop in several areas: color, smoothness, brightness, emboss, softness, height, width, alignment and contours. Repairing teeth improves an aesthetic appearance and gives people a smile that makes them feel more attractive and happier.
How does the process occur?
The tooth to be treated must be lowered (carved, engraved) in height approximately 2.5 to 3 mm all around, enough so that the profiles are parallel or slightly tapered. The size or shape of the piece represents between 0.8 mm and 2.2 mm and an average 1.5 mm all around. No matter what size you choose, it will eliminate defective enamel, cavities, stains, leaked fillings, etc. The procedure is done under anesthesia, which means you feel nothing. When anesthesia is gone, the tooth does not hurt but you may feel some slight pressure. If there is still pain, your dentist may suggest a root canal before going any further. If the tooth has already undergone a root canal, the dentist will have to place a reinforcement before placing the crown. Relax with Windy City Family Dental and get the smile you need.