The Extraction of Wisdom Teeth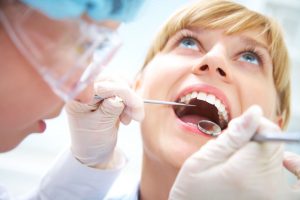 It can be frustrating to experience mysterious tooth pain. Many things can bring on toothaches, too. Poor oral hygiene practices can contribute to severe tooth pain. The same exact thing goes for wisdom teeth that call for prompt extraction. If you're suffering from a toothache that's practically unbearable, then you may be ready for extraction. Chicago Smile Design is known for Chicago wisdom teeth removal that's efficient, reliable and meticulous. If you need to get your wisdom teeth taken out in the Windy City, you can turn to our prominent West North Avenue dental clinic.
Are You Ready for Wisdom Teeth Extraction?
If you're a suitable candidate for the extraction of wisdom teeth, you may detect their presence. If you experience an incessant aching close to your molars, your wisdom teeth could be at the helm. If you experience an unpleasant aching at the exterior of your mouth, they could be at the helm as well. Look thoroughly inside of your mouth. Do you spot any sections that are oddly red in color? Do you spot any conspicuously swollen sections? It isn't even unusual for people to be able to actually see wisdom teeth that have started to jut out via the gums, interestingly enough. Although the wisdom teeth can bring on all sorts of effects, that isn't always the case.
Chicago's Greatest Dental Care
Dr. Peter M. Tomaselli is the dental powerhouse who takes care of many things at Chicago Smile Design. He's an alumnus of reputable educational institutions such as the Misch Implant Institute and the Loyola School of Dentistry. If you're waiting for Chicago wisdom teeth removal, Dr. Tomaselli can aid you. Contact Chicago Smile Design at any time to set up a consultation.