The Right Smile Design In Chicago!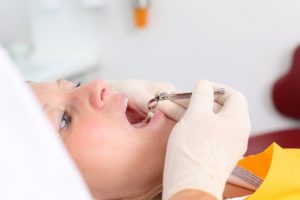 Aesthetics are important, especially when it comes to our teeth. Those who do not have proper hygiene in this area will see more cosmetic problems then those who do; however, this does not necessarily mean that with good hygiene there will be no change in appearance. The way our teeth look is due largely to genetics. They also change in appearance as we age. Cosmetic dentistry matters to achieve that winning smile.
Services We Provide
Braces are out-dated and are decreasing in use as invisalign is steadily increasing in use. Invisalign can be an excellent solution when it comes to under or over bites, crooked teeth and other issues that involve teeth placements.
If We Have to Pull Your Teeth…
Tooth extraction can be hard psychologically on those who need it. We value our teeth. Those with missing teeth that can be seen are often judged for their incomplete smile. When it comes to dental extractions Chicago, Chicago Smile Design can't be beat.
Do you know why?
We provide quality dental implants that look a lot better than the tooth that was extracted. It can be nerve racking to get dental implants as it is considered dental surgery. We provide relaxation and sedative dentistry to make it easier for you if you feel anxious about the procedure.
Someone You Can Trust!
Dr. Tomaselli is from a well-respected dental training program known as Dr. Tomaselli. The doctor has over 30 years of experience. He's an excellent choice when it comes dental extraction Chicago residents have trusted for years.
When choosing the right smile designer, Chicago Smile Design provides the best treatment in the industry. The reviews are extremely positive. Don't wait and choose Chicago Smile Design as your provider for an excellent dental implant service! Let's get your smile back to the confident one it used to be! It's hard to pick the right office when it comes to dental extractions in Chicago.