What Can a Dental Clinic in Barrington Do for You?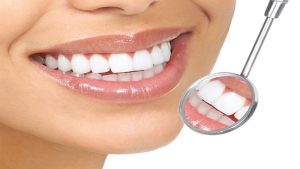 Dental care is a crucial aspect of health, so one must be careful while choosing a dental clinic in Barrington. Many of them provide services, but it is important to visit one that can accommodate your needs and requirements.
Before choosing a dental clinic, it is important to do extensive research and find out the treatments or solutions you can get.
What Services Can You Get at Dental Clinics?
If you think about it, there are a lot of medical solutions that you can look for at a dental clinic in Barrington. Some of the major ones include:
Dental X-rays
Fillings
Periodontics
Endodontics
Dentures
Pediatric dentistry
Implants
Oral surgery
Crowns and bridges
How Can They Help You?
There are many reasons to visit a reputable clinic such as Pennino Family Dentistry for treatment or regular checkups.
Lower Cost
Getting treatment for your dental problems in a dental clinic can save you more money than visiting a private dentist. Private dentists charge more fees, and it becomes expensive for many people.
Various Treatments
Instead of going to a private dentist, you can get all the services and treatments related to dental issues in one place that is a dental clinic. There are numerous solutions that you can consider for your problems.
Instant Response
There are always extra hours of provided service at dental clinics, so it is easy to get your appointment early. This helps you get early treatment and relieve pain in a short span of time.