Why Using a Bilingual Dentist in Lakeview Is a Great Idea for Your Health?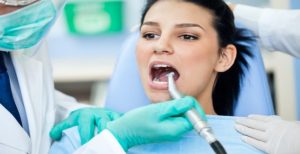 If English is not your first language, you may have trepidation about visiting a dentist you fear you cannot communicate with easily. However, finding a bilingual dentist in Lakeview should certainly set your mind at ease and encourage you to follow through with your dental care.
Oral Health Improvement
Simply by visiting the dentist on a regular basis and communicating any issues you are having will result in better dental health. When the dentist speaks the same language as you, they can explain to you what any problems are and how to better care for your teeth. Knowing that you can communicate with your dentist in your native language is a huge aspect of keeping to your dental checkup schedule.
Increased Knowledge
When you actually understand what your dentist is telling you, you will not have to spend time trying to piece together information from broken words and unfamiliar explanations. Visiting bilingual dentistas en Lakeview allows you to know exactly what the dentist is telling you and to explain it to other family members. If you have children, you can communicate with them so that they know the best way to care for their teeth as well.
Comfortable
Knowing that you understand what your dentist is telling you is the best way to ease your worries about visiting them. This comes in very handy if there is any kind of surgical procedure involved where pain may be a concern.
If you need a bilingual dentist, contact Family Dental Care.