Braces in Toms River NJ Can Help You Enhance the Looks and Health of Your Smile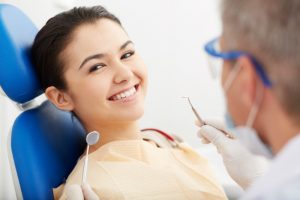 Do you have crooked teeth or a misaligned bite? Look into getting Braces in Toms River NJ. These dental devices are used to properly position teeth in the mandibular arch and maxillary arch of the mouth. Improved dental health is a result of using Braces in Toms River NJ. Underbites, overbites, malocclusions and deeps bites often cause dental patients to need these devices put on their teeth.
Force and pressure are used for proper placement of the teeth using braces. When pressure is applied to teeth, they will eventually move to new positions. A loosened tooth is supported in it's new position by new bone growth. Braces need to be worn for a period of time that is conducive to strengthening the new position of the teeth. Often, this is one to two years. Sometimes, other oral devices are used in conjunction with braces such as retainers.
Dental braces in Toms River NJ are put on teeth by professionals such as orthodontists or general dentists to correct teeth irregularities. Before these can be applied to a dental patient's mouth, a health care provider will perform a thorough assessment of the condition of the patient's mouth. This includes viewing the inside and outside of the mouth. Often, x-rays and pictures will be taken to get a better view of the mouth and areas surrounding it. Other diagnostic and clinical tests may be conducted as needed. The results of these tests help a dental care provider formulate a treatment plan to straighten and strengthen a patient's teeth.
There are different types of braces including traditional metal wired braces, lingual braces, and clear braces. A dental care provider may give a patient a choice of braces if the needed corrections are not too extensive. Some of the components of braces include brackets, spacers, arch wires, ties, orthodontic bands, springs, and elastics. Frequent adjustments to tension in the braces will need to be made to ensure proper progress. For more information on Dental Braces in Toms River NJ, please contact the professionals at Orthodontic Excellence. Doing so will enable you to enhance the looks and health of your smile. Browse the site for more details.