Common Questions Answered by a Veneers Virginia Beach Professional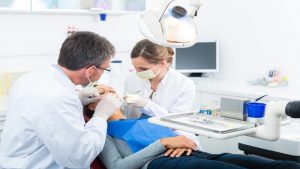 One of the most revolutionary products to come into the dental industry in recent years is veneers. These products help give your smile that completed look that will restore your confidence. But even with these benefits, veneers are still very misunderstood. Here are some common questions answered by your veneers Virginia Beach professional.
Who is eligible to get veneers?
Almost anybody can get veneers put into their mouth if they need them. The only things that would stand in your way of getting veneers are if you have gum disease or tooth decay. Even then, you can still get veneers once you have those other issues solved.
What is involved when getting veneers put into my mouth?
Most veneers procedures only take two visits to complete. First, the dentist will take a dental impression of your teeth. From there, the impression gets sent to a lab that specializes in making cosmetic veneers. Your next office visit will be about two weeks later. Your dentist will bond your new veneers to your teeth and the procedure is finished. There may be a few rare cases in which the dentist has to do some adjusting or shaping, but this is done quickly and easily.
How long do veneers last?
If you maintain your veneers property by brushing them regularly and keeping them clean, they can last for about 10 years. You should treat your veneers as you would your natural teeth. In addition to brushing, you should also floss regularly and have regular checkups at the dentist. Don't use your veneers for anything they aren't designed for, either. You could end up chipping or cracking them which can be a costly and complicated repair.
Are veneers expensive?
Depending on the quality that you want, veneers can be either costly or mildly costly. In most cases, you can get them put in at an affordable price. If you are trying to save even more money, you can always get a few veneers instead of enough to cover all your teeth. If you only have a few cracked or chipped teeth that you want to hide, you can get veneers to simply cover those problem teeth. That will save you a lot of money over getting your entire mouth done. In many cases, your veneers Virginia Beach professional will even work with you to start a payment plan or some other form of financing so you can get the dental work that you need to have done.
When you are looking for veneers at great prices, look no further than VB Cosmetic Dentistry in Virginia Beach. Their experts have the training and experience to install your veneers quickly and painlessly.