Dental Implants in Chicago and surrounding areas by Art of Modern Dentistry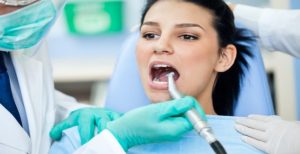 Dental implants can be one of the most important investments that you make in your smile, but in many ways, the quality comes down to the artisanship of the dentist implanting them. When it comes to something that is driven by aesthetics, don't settle for just anyone. Insist on Art of Modern Dentistry for your implant needs.
Dental Implants in Chicago
At Art of Modern Dentistry, they understand just how important your smile is, and they also understand that the decision to invest in dental implants in Chicago is one that is not taken lightly. After all, dental implants are a substantial investment. To that end, the experts at Art of Modern Dentistry work to make sure that you are comfortable, both financially and otherwise, in the investment that your new smile represents.
Of course, money is not everything. Art of Modern Dentistry continues the close care through the entire implant procedure, starting with helping you to determine what the best options are for you. For many, a non-implant method may be found, while for others, knowing what kind of implant works best is crucial to being able to make sure that implants are a great idea. After all, Art of Modern Dentistry understands that for your mouth to be a masterpiece, your dental team should be nothing short of artists themselves.
Contact Art of Modern Dentistry
If you are in the Chicago area, don't just search for 'dental implants in Chicago' in hopes of finding a quality provider of implant services. Settle only for the best; call Art of Modern Dentistry today and find out just how bright your smile can be.