Different Options for Sedation Dentistry in Tulsa OK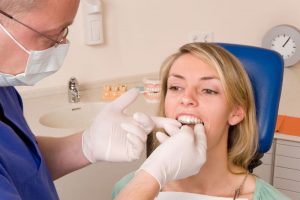 Many kids put up a fight when it comes time to go to the dentist. Tantrums are very common. Children are too young to realize the dentist is their friend and there to help them have a healthy smile. If you have a difficult time getting your child to the dentist, you should consider finding a clinic that offers Sedation Dentistry in Tulsa OK.
What Is Sedation Dentistry?
Nervous patients are more difficult to treat. They may become belligerent during the appointment. Other are unable to sit still. Sedation Dentistry in Tulsa OK helps to keep even the most anxious patients calm and collected. It works by putting the patient into a medicated state of relaxation.
Sedation works in most cases. Although some patients may respond different to the medication given, the majority can relax enough to get through the treatment with ease. Sedation is short-lived, and the effects of the medication wear off soon after the procedure is finished.
Laughing Gas
One of the most popular forms of dental sedation is laughing gas. This medication is administered through a mask. The patient slowly breathes in the gas, where it has an almost instant effect. Laughing gas is commonly used on children, especially those undergoing complex procedures.
Laughing gas makes the patient feel extremely relaxed. Every muscle in their body may feel loose. The gas gets its name because some patients actually giggle or laugh uncontrollably. Laughing gas is usually administered alongside a local anesthetic.
Oral Medications
Some patients are unable to have laughing gas, and in these cases, the dentist may offer an oral sedation medication instead. These medications are available by prescription only. The patient should take the medicine at least an hour before the procedure.
Oral medications also work to fully relax the patient. Some patients will become extremely sleepy. Amnesia is a common side-effect of oral sedation medications, and many patients don't remember anything about their appointment.
If your child has extreme anxiety about their upcoming dental appointment, consider taking them to a Kid's Dental clinic that offers sedation. Not only is sedation safe, but it is highly effective at reducing nervousness in young patients.