Finding Childrens Denistry In Warrenton, VA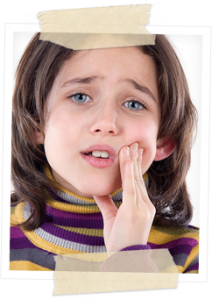 Taking your child to the dentist is one of those things that you have to deal with when you are a parent. While you may not love going to the dentist, you aren't going to yell and scream when you walk into the office. Being able to get your child to the dentist is one thing, but keeping them happy when they get out there is another thing. The more that you look into it, it isn't so much about making your child like going to the dentist, but instead make them "okay" with the idea as a whole. When it comes to making your child okay at the dentist, you want to take the time to find a dentist that specializes in childrens dentistry warrenton va. When it comes to finding the right professional for childrens dentistry, here are four items to look for:
     1.     Someone Who Specializes In Working With Children
You don't just want a dentist who is going to be able to "deal" with children, you want a dentist who specializes in working with children. They should be able to know how to keep your child happy, and in good spirits, during the appointment.
     2.     Someone Who Has An Office Full Of "Distractions"
The best way to keep a child happy is to keep their most off of the fact that they are at the dentist. This includes everything from a special part of the waiting room dedicated to kids, and a television set playing movies of television shows that they can watch during the appointment.
     3.     A Location That Is Quick And Easy To Get To
You don't want to have to spend an hour driving to the dentist with your child, you want to make the situation as quick as possible. When looking for a childrens dentistry warrenton va professional, you want to find someone who is a short drive from where you live.
     4.     A Place That Takes Your Insurance
While you want to find a professional who specializes with children, you also want to make sure that you are able to find one that takes your insurance. You can find more info by looking online.
For more information, click here.