Importance Of A Regular Dental Checkup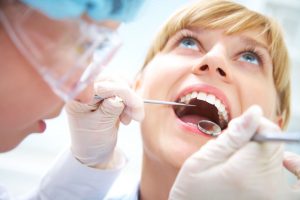 Your oral health is a window to your body's overall health. It is important to visit our dentist in Wrigleyville for routine checkups and dental cleanings. We serve the whole family, providing efficient preventive care, oral cancer screenings and professional cleanings that help keep your jaws, gum tissue and teeth healthy.
In addition to offering routine cleanings and exams, we also offer a range of cosmetic and restorative services for your oral health care needs. If you have a toothache, we recommend that you make an appointment with us as soon as possible. We offer composite fillings if you have tooth decay. We take digital X-rays to see the roots of your teeth and check on your jaw bone structure. If you are in need of a dental crown, bridge or dentures, we also handle those restorative services.
Many people are interested in having a brighter smile. We offer in-office professional teeth whitening services. The in-office teeth whitening could lighten the color of your teeth by up to six shades. We also place dental veneers. If you have tooth stains that do not respond to whitening, or you have a chipped tooth, dental veneers fix the problem and function as a permanent cosmetic procedure.
We understand that many people are anxious about going to the dentist. We aim to make you as comfortable and relaxed as possible when you visit our dental spa. We answer all of your questions and concerns. We can give you a sedative if you will require a longer treatment or invasive procedure. Our dental care team sees you as a partner in your own oral health care needs.
When you need a dentist in Wrigleyville, contact us at Northalsted Dental Spa. You can also learn more about our staff and dental services online at http://www.NorthalstedSmiles.com. Like us on our facebook page.