Seeing The Benefits Of A Dental Implant From Palm Beach Gardens Dentists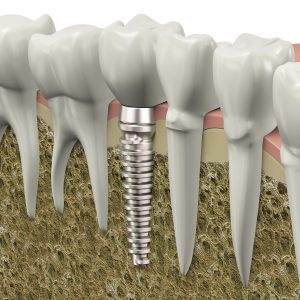 If you have a tooth that is damaged or missing, then consider visiting a dentist who can place an implant. The process of a dental implant Palm Beach Gardens FL offices offer varies depending on the overall health of your mouth and the number of implants that are needed. Here are a few benefits of dental implants to consider before making a decision about the procedure.
Aesthetics
When you smile in the mirror and see teeth that don't look their best, then you might feel a bit self-conscious. Dental implants can improve your appearance so that you want to smile at other people and so that you're pleased with how you look and feel.
Fast Results
If you're only getting one dental implant, then your dentist can usually complete the procedure in one visit. You'll likely need to go back a few weeks later so that your dentist can make sure the implant is staying in place properly and that there are no issues with the tooth and the surrounding teeth.
Natural Look and Feel
A benefit of a dental implant Palm Beach Gardens FL dentists can place is that it will look and feel like your natural teeth. You won't remove the implant as you would if you were to get dentures. Instead, there is a metal post permanently positioned in your jawbone to hold the implant in place so that it doesn't move. You can eat and brush as you normally would and show your beautiful smile to people you meet.