Teeth Whitening in Northbrook Can Restore Your Youthful, Attractive Smile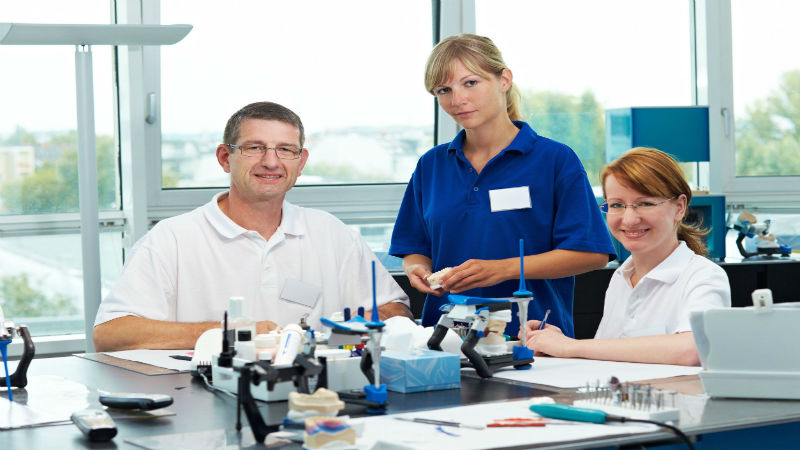 Aging and eating habits can dull your smile and leave you looking older and less well groomed. Your dentist can provide teeth whitening treatment to restore your dazzling smile. North Suburban Dental offers teeth whitening near Northbrook that patients can take advantage of to improve their smile.
Causes of Dull or Yellowed Teeth
Genetics can cause yellow teeth. Aging can also cause dulling or yellowing of teeth as the enamel wears down and the tooth dentin shows through. Foods and drinks, like red wine, coffee, tea, blueberries and other items can cause staining of the teeth. Tobacco use cause tooth staining and can make a big difference in your appearance. Some prescription medications may have tooth discoloration as one of their side effects. Medical conditions and treatments like chemotherapy can also discolor your teeth.
Teeth Whitening Is Simple and Inexpensive
The dentist will first document the current color of your teeth. Then, teeth will be polished to remove surface plaque. The dentist will insert retractors and gauze into the mouth before starting the process. Then, the whitening compound is applied to the teeth. A laser or curing light may be used to activate the whitening chemicals. Generally, the solution is left on the teeth for 30 to 60 minutes, to achieve the appropriate level of whiteness. After this time, the solution is rinsed from the teeth.
The teeth whitening process takes a short amount of time and provides fast results. For teeth whitening Northbrook residents can rely on North Suburban Dental of Northbrook for safe and effective treatment.