Why You Might Want to Use a LGBTQ Friendly Dentist in Lake View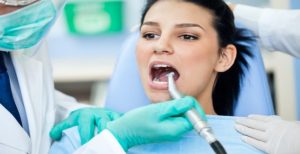 Let's face it, no one actually likes going to the dentist. The experience is even more harrowing when you feel stigmatized by a health care provider. People in the LGBTQ community may experience this feeling. As such, it is worth the effort to locate an LGBTQ dentist in Lake View. See why this can be the best decision to calm your nerves.
Special Oral Health Issues
The state of one's oral health largely depends on their lifestyle. It is important for a dentist to recognize this. It is equally important that dentists do not judge patients based on their lifestyle choices. Those in the LGBTQ community may have certain health concerns that are not acceptable to the average dentist. This makes going to an appointment a lot more stressful. Yet, if you choose an LGBTQ dentist in Lake View you can discuss your unique oral health issues without fear of reprimand.
Fears of Communicable Diseases
Some dentists may feel uncomfortable working with LGBTQ patients due to their own personal biases. Usually, this is related to a hysteria concerning communicable diseases. Many ignorant people refuse to help those with certain bloodborne diseases. You don't have to stand for this. LGBTQ people have legitimate health concerns that require quality treatment.
A Different Intake Process
Intake forms and procedures are often not LGBTQ friendly. Many of the forms don't address the needs of this population. However, an LGBTQ dentist in Lake View can make this process easier. These dentists take all lifestyles into account when creating forms. They are also more sensitive when it comes to communication. This is one of the main reasons to choose an LGBTQ friendly dentist.
For more information about dental services for the LGBTQ community, check out Northalsted Dental Spa. Research more about them by visiting their website today.