A Friendly and Professional Children's Dentist in Panama City, FL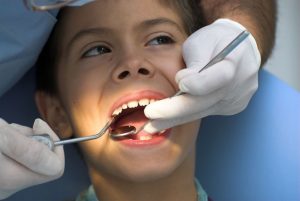 Having young children means watching them grow up and teaching them in the best way possible. A big part of doing this well is ensuring that they understand the benefits of things like going to the dentist on a regular basis. Of course, it is often tough to do this with any consistency because children are still learning all about the world! This is where a good dental clinic can really help.
Taking Your Child to the Local Dental Clinic
Every dentist in Panama City, FL will tell you that it is important to teach children about how important oral health is. In fact, a big part of doing this is taking children to the dentist from an early age for the following reasons:
* Checkups: Of course, one of the most important reasons to take every child to the dental clinic is for a regular checkup. During this time, dental health can be checked over thoroughly. This is especially important for children since their teeth are so vulnerable to tooth decay and their oral health is not yet important to them.
* Education: By taking your child to a dental clinic in Panama City, FL, you help to teach them about the importance of good oral health. The dentist can talk to them during this time and educate them about good brushing techniques, the benefits of a low sugar diet, and the role of plaque and what it does to teeth.
A Friendly Environment for Your Child
The fact is that taking your children to a dental clinic from an early age will not only teach them good dental habits that are likely to last for their lifetimes but will also get them used to the idea of visiting their local dental clinic.