Benefits Of Getting Dental Implants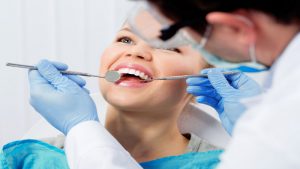 A dental implant is a replacement tooth root that is made out of titanium. The implants are designed to serve as an anchor for false teeth. More people are opting to get dental implants. There are many ways that you can benefit if you get a dental implant in Highland Park.
Improve Your Appearance
Many people do not like smiling because they have missing teeth. Dental implants can improve your smile. They also look a lot like your own teeth. The dental implants will fuse with your own natural jawbone, so they are permanent.
Comfortable Fit
You will not have to worry about your dental implants falling out. You can talk, eat and engage in social activities as you normally would.
Easier Eating
Missing teeth can make it a lot harder for you to eat. It can also be harder for you to eat if you have sliding dentures. Dental implants function the same way that your natural teeth do. That is why you will not have any food restrictions if you wear dental implants.
High Success Rate
If dental implants are cared for properly, then you will be able to keep them for a long time. Dentists ensure that the dental implants will last for a long time by making sure that you are a good candidate for them. The best candidates for dental implants are people who are in good health.
Improve Oral Health
If you get a bridge, then you may have to get the adjacent teeth removed. However, there is no need to remove your teeth if you get dental implants. Your oral health will improve if more of natural teeth are kept intact. Additionally, dental implants will make it easier for you to clean the adjacent teeth.
If you are in need of a dental implant in Highland Park, then you will need to call Chicago Beautiful Smiles.