Dental Sealants for Kids: 4 Benefits of Polishing Their Smile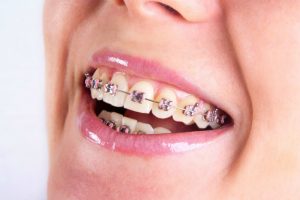 Dental sealants are a great way to protect your children's teeth from cavities. They can be done quickly and painlessly, making them an excellent option for kids of all ages. Here are the benefits of dental sealants for kids near Chino Hills that will convince you to try this method out!
Sealants Protect Teeth From Cavities and Tooth Decay
By filling in small spaces and grooves on the teeth, they actually protect against cavities or tooth decay because food can't get trapped there anymore!
They Are Painless, Quick, and Easy to Apply
One of the benefits of dental sealants is that they are painless and quick to apply. You can get them done in just a few minutes at your dentist's office, so there won't be any fuss or long wait times!
You Can Get Them for Your Kids at a Low Cost
The benefits of dental sealants don't just stop at the teeth! They also extend to your wallet. Since they are quick and easy and can be applied painlessly by a professional in just a few minutes, you'll find that it's very affordable too and often completely covered under dental insurance.
The Sealant Helps Prevent Tooth Loss Due to Gum Disease or Injury
Another great benefit of dental sealants is that they can help to prevent tooth loss due to gum disease or injury. The material itself helps protect the teeth from cavities and decay, which in turn protects them from damage.
If you're interested in getting dental sealants for kids in Chino Hills, then visit the Kids Dental Specialists.