How an Orthodontist Can Help You Choose Adult Braces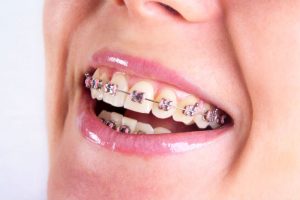 Getting braces as an adult can be an embarrassing thing to deal with. You might not want to get braces now that you're an adult; however, the thought of living with crooked teeth for the rest of your life might sound bad as well.
Fortunately, there are dental specialists who can help you find the perfect solution so that you can get your teeth straightened without feeling too embarrassed or uncomfortable while you're at work or at a restaurant with your friends, family, or significant other.
Types of Braces to Choose From
Dental technology has come a long way in the past few decades. You no longer have to get metal braces anymore because metal braces are not your only option. If your orthodontist determines that you will not need braces for very long, you can opt for the metal option. However, there are new alternatives to metal braces.
Invisalign is a great alternative to getting metal braces as an adult. These braces are clear and see-through, making them almost indistinguishable from a distance. If you're going to need braces for more than a few months to get your teeth straightened properly, you might want to consider choosing clear braces instead. Clear braces are much more discreet than metal braces and they're very comfortable to wear.
Ask for a Consultation
If you're ready to get braces, you should ask your orthodontist for a consultation. Depending on how crooked your teeth are, you might only be eligible for metal braces, which are more aggressive when it comes to correcting teeth.
You can get started by scheduling an appointment to get your teeth examined. Once the dentist has taken a look at your teeth, he or she can go over your options for braces and he or she can help you pick out the type of braces that can correct your teeth the best way possible.
If you need to find a great dental clinic near you that can help you pick out the perfect braces for your needs, check out New Age Dental Care at Visit the website You can follow them on Twitter for lates update!