How To Get Straight Teeth And A Beautiful Smile With Invisalign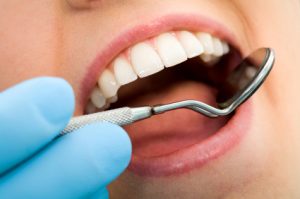 If you want straight teeth, but are concerned about how braces might look on you, the alternative is Invisalign Warren. Now you can get a beautiful smile without having to wear metal braces on your teeth. There are a lot of reasons people need their teeth straightened. Some may have too much space in between their teeth, others may have overcrowded teeth. People will crossbites, underbites and overbites can also benefit from straighter teeth.
While traditional braces work to straighten teeth, they can often feel uncomfortable. There are wires and brackets that can poke the mouth and you have to be careful about the foods you eat so they don't get stuck in your braces. It also takes a great deal of effort to keep your braces clean. Flossing and brushing is a bit more tricky with braces.
With Invisalign Warren, there are many advantages over braces. Not only do they straighten your teeth the way braces do, they are virtually invisible. Nobody will know you are wearing aligners for your teeth. This is because Invisalign aligners are made with a thin, smooth plastic that is very comfortable to wear. And to avoid getting food stuck in them, you just simply take the aligners out. You can also remove them to brush your teeth so you get a more thorough brushing than you would wearing braces. You should wear your Invisalign aligners for 22 to 23 hours out of the day. This means you should only take them out when you need to eat something or brush your teeth. As stated before, when you are wearing your Invisalign aligners, most people will not even realize you are wearing them since they are nearly invisible.
If you are thinking about braces, consider the alternative. Talk to your dentist or orthodontist today about Invisalign Warren. At your consultation, your orthodontist will determine if you are a good candidate for this type of treatment. And then, through a series of x-rays and pictures, the orthodontist will come up with a treatment plan for your teeth. They will be able to tell which way the teeth need to be moved or shifted. Your aligners will be tailor made to your mouth. Every two weeks, you will put in a new aligner for the next stage of your teeth straightening process. You only need to have your orthodontist check your aligners every 4 to 6 weeks. They will be able to make sure the aligners are doing the job right and that your teeth are shifting the way they need to shift. Your orthodontist will decide how long you need to wear Invisalign Warren but it is typically for about 12 months.
If you need to get your teeth straightened, talk to an Invisalign Warren provider today. In no time at all, you can be on your way to getting a beautiful new smile with Making Beautiful Smiles.