How Find the Best Dental Care Service In Sherman Oaks CA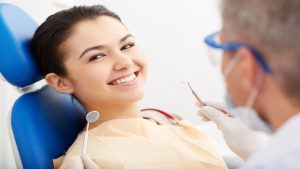 When you're in need of orthodontic services, you want the best that money can buy. Your choice of dental care service in Sherman Oaks CA can make a marked difference in the outcome of your teeth. As orthodontic services can be costly, it's important you make the right choice the first time around. Here are a few tips for selecting the dental specialist you need.
Background and Credentials
Orthodontics is a specialized field that requires various years of training. When searching for a specialist in this area, be sure to check out their background to ensure they have the qualifications for their profession. You'll have greater confidence working with an individual who's licensed and experienced in his field.
Credibility
In like manner, look for a specialist with credibility in his profession. A good orthodontist will have a reputation for providing excellent dental care service in Sherman Oaks CA. He'll be able to provide references of satisfied customers that can give you details about his demeanor and services. This information can help you decide if the dentist is someone you'd be comfortable working with.
Treatment Options
Orthodontic treatments are many and varied to help correct all kinds of dental problems. Working with an orthodontist that's up to date on the latest treatments and techniques gives you greater leeway in selecting the type of services you want and need.
Costs
High-quality dental care service in Sherman Oaks CA can be costly. Selecting an orthodontist that offers payment plans can help alleviate the expense. Make sure your orthodontist is upfront about treatment costs so you can budget accordingly. You can request a detailed estimate of his services to include the cost of future treatments that may be needed down the line.
Selecting a good orthodontist is key to receiving the quality dental care service in Sherman Oaks CA you need.