Your Smile Will Be Made Beautiful With Cosmetic Dental Care in Fishers, IN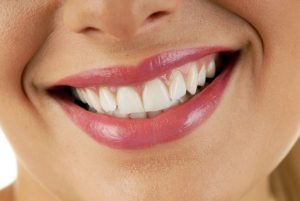 Most everyone wants to look their best, and having a complete smile is a big part of that. Cosmetic issues can make a person's smile look less attractive, causing them to feel embarrassed about their appearance. Thankfully, there are many types of treatments available with cosmetic dental care in Fishers IN.
How Can the Dentist Help?
Knowing the cosmetic dental services that are available will help individuals to be able to make the right decision for their dental needs. The following are the most popular cosmetic dental treatments available to patients.
Teeth whitening allows stains to be removed so the teeth can be made sparkling white. When the teeth are whitened, this helps to hide minor cosmetic issues so the smile is made more beautiful. Teeth whitening options allow years of staining to be removed so the teeth are no longer dull and discolored.
Those who have damaged or unsightly teeth will find a crown to be the answer. Crowns completely cover the teeth and shield the damage with a tooth-shaped shell that looks natural within the smile. Crowns can be placed on teeth anywhere in a person's smile.
Dental veneers cover the front of the teeth and help a person's smile to look more beautiful. Once in place, the veneer offers a beautiful look to the smile. Veneers can be placed on all of the frontward-facing teeth surfaces so they are perfected.
Dental implants are a permanent option for replacing missing teeth. Implants can be placed anywhere in the mouth, allowing an individual to overcome the gaps in their smile and it is made complete.
Bonding can be used to repair broken and cracked teeth. It can also be used to close the gaps between teeth by making the teeth larger. Bonding is not a long-term solution but offers three to five years of cosmetic intervention.
Schedule a Consultation
With Cosmetic Dental Care in Fishers IN, smiles can be made beautiful. If you are interested in having your smile transformed, you need to first schedule a consultation appointment to get started. To learn more about your options, browse our website.