How to Choose a Cosmetic Dentist in Maspeth, NY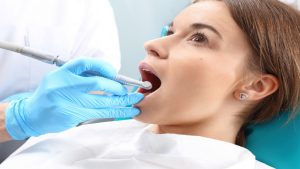 Are you worried about your smile? Do you believe you need to find a cosmetic dental surgeon to fix your dental problems and get back your smile? Finding a cosmetic dentist in Maspeth, NY, is not an easy task as there are many cosmetic dentists out there. It is your responsibility to get in touch with an experienced and professional cosmetic dental surgeon.
The chances of complications happening when performing cosmetic dental surgery are high. Only an experienced and technically qualified professional can solve the complications without causing any problems for you. Jackson Heights Dental has experienced cosmetic dentist and family dentista who have experience in all kinds of dental surgeries and Invisalign.
Steps to Choose a Cosmetic Dentist
1. Qualification and Experience: While choosing a cosmetic dentist in Maspeth, NY, look for dentists who have the necessary qualifications to perform cosmetic dental surgeries. It is always better to get in touch with a cosmetic dentist who has years of experience in all types of cosmetic dental surgery.
2. Testimonials: Before you get the help of a cosmetic dentist, it is important to get some feedback about them to see if the cosmetic dentist is able to deliver what you are expecting.
3. Affordable: Once you have shortlisted a cosmetic dentist, the next step is to know the rates of the cosmetic dentist to see if it fits your pocket or not. By getting in touch with the dental team, you can find out how much it will cost for your cosmetic dental surgery.
4. Fix an Appointment: It is always better to have an appointment with your cosmetic dentist before you hire the service. By discussing your requirements with the dentist, you can confirm whether the cosmetic dentist will be able to solve your problems within a budget that you can handle.
Conclusion
Cosmetic dental surgery needs to be performed by an experienced and skilled cosmetic dentist. By following the points discussed above, you can find the right cosmetic dentist in Maspeth.