How to Choose the Right Orthodontist for You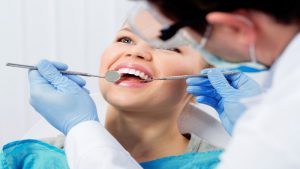 Making the right choice in an orthodontist is important for your dental health. You must choose someone who is qualified, experienced and has a personality that can get along with yours. Choose wisely when you do your research. Below are some guidelines to follow when choosing a medical professional for your orthodontic care.
Research and Inquire
Finding an orthodontist in Hinsdale should start with exploration and referrals. Do your due diligence and research local orthodontic offices near you. Make a short list of those that meet your needs on the surface. Once you have a list in place, make calls and ask questions to the front desk about scheduling consultations and what services are provided.
Certifications
Make sure the orthodontist you choose is certified and licensed by the appropriate medical boards and licensing. Certifications must be up to date, and the orthodontist should have experience under the belt. These conditions can easily be confirmed by calling the office and following up with research online. Also, verify that they specialize in orthodontics and are not general dentists performing the orthodontic treatment.
Consultation
The orthodontist should offer you a consultation before committing to any work. Write down a checklist of any concerns or questions you may have and make sure they are answered before you leave the office. The orthodontist should be able to recommend the best plan of treatment, the length of time it should take and the costs to expect.
Medical Staff
The orthodontist usually depends on a small medical staff to handle all administrative and pre-appointment needs. Take note of their demeanor and work ethic as they handle your medical appointments. They should act caring and appear at ease with the work that they do. You should feel comfortable as you enter the office and know that you are in capable hands from start to finish.
If you need an orthodontist in Hinsdale, contact Oakbrook Orthodontics.