How to Find a Reputable Dentist in Carson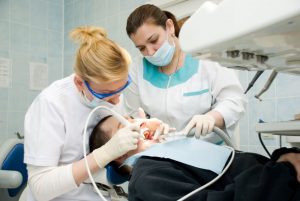 Maintaining proper oral hygiene is the best way to keep your smile healthy and attractive. Besides brushing and flossing at least twice daily, you need to schedule regular checkups with a reputable dentist Carson. It is easy to find a dentist who can help you take great care of your teeth. Talk to your friends and neighbors to find out who they recommend. Read online reviews to see what people say about dentists in your neighborhood. Contact the dentist and schedule an appointment for a consultation. Discuss your dental concerns and listen to what the dentist suggests. After a checkup and x-rays, the dentist can develop a treatment plan based on your current oral health and future goals.
Having healthy teeth is the top priority. The dentist will advise you if you have cavities to fill or if root canal work should to be done. Sometimes an extraction is necessary in advanced situations of tooth decay. These issues are taken care of first to avoid further decay and possible infections. Then the dentist can discuss cosmetic dentistry procedures to help you get the celebrity smile you always wanted. If you have missing teeth, crowns and bridges are a way to fill in these empty spaces. Dental implants are another permanent option. They look natural and you take care of them like your own natural teeth. If you are on a budget, dentures or partial dentures could be the solution. Some people simply want their teeth to look whiter and more beautiful. Tooth whitening can transform the color of your teeth in just a single session. Yellowed teeth look whiter and brighter right away. Veneers can be placed on the fronts of your teeth to change their shape and color. Your smile is sure to light up any room.
Get on the right track today by scheduling an appointment with a dentist in your area. The best way to discover a dependable dentist is to schedule a consultation and decide for yourself. It only takes a few minutes to find out more about your oral health and consider a treatment plan for a better smile.