Learn More About Dental Implants In Gurnee and How They Can Restore Your Smile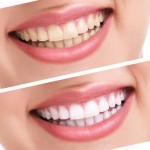 There are many different types of maxillofacial surgeries you can find in Gurnee. One type can allow you to replace your missing teeth so your smile is fully restored. Through dental implants in Gurnee, the dentist can give you the full smile you have been missing so you no longer have to worry about the appearance of your smile. If you are missing any of your own natural teeth, allow this information to assist you in making a decision on whether or not dental implants in Gurnee are for you.
The first part of the procedure is considered maxillofacial surgery. This surgery procedure allows the dentist to place the metal anchors in your jawbone so they can form the roots for your new teeth once they are put in place.
The metal anchors are constructed from titanium. This is the only metal that is bonded with bone tissue so it will be secure enough to hold your new teeth in place. The process for bonding takes place over several months. Most people are able to have full bonding take place within six months.
Once the bonding process has taken place, the dentist will have you come back in to receive your implant teeth. This is where the artistry comes in and allows you to finally have the beautiful smile you have been longing for.
Your dentist will put each implant in place over the anchor. This process takes time because the teeth must be placed at precise angles and depths. By precisely placing each tooth, the dentist has control over how your smile will look when it is complete.
Once your teeth are in place, you will recover your full function. You will be able to eat all types of foods without worrying about chewing. You will also be able to speak clearly and feel completely confident in your appearance.
If you are missing teeth and would like information on dental implants in Gurnee, contact The Excellence in Dentistry, LTD. Allow them to care for your smile so it can be fully restored. Call today for your appointment so you can learn more.