Three Alternative Options to Traditional Metal Braces for You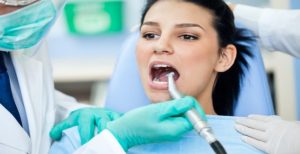 You will need some kind of strong corrective system installed into your mouth if you intend to correct a severe alignment problem. Perhaps, you don't want to use the traditional metal braces and brackets that some people use. The good news is that there are many alternatives for you. These are three of them:
Invisalign
Invisalign is one of the most popular alternatives to braces you can find in terms of orthodontics near Fort Worth. They consist of clear plastic aligners that you can remove when you need to clean your teeth or eat. Many people love Invisalign because it's virtually invisible and more comfortable than traditional braces are.
Lingual Braces
Lingual braces will give you the same support that traditional braces will give you. The only difference is that the dentist will place them on the back of your teeth instead of on the front. You may want to opt for lingual braces if your problem is severe, but you still want to maintain a certain level of privacy. You can choose orthodontics near Fort Worth that maintain a creative level of discretion.
Teeth-Colored Braces
Teeth-colored braces are another option that you can ask a prospective provider about. Teeth-colored braces are usually made of porcelain material or something similar. They will match your teeth's color so that no one knows you're getting treatment except for you. Orthodontics near Fort Worth has become so advanced that you have many options from which you may choose the one that's right for you. Contact Rio Dental & Orthodontics for some options to get your teeth alignment back on track.