When to Reach an Emergency Dentist In San Antonio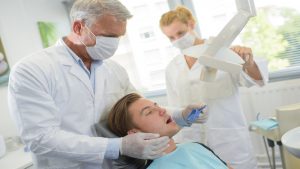 An emergency dental treatment is much different from the regular treatments that you acquire at a dental office. Dental emergencies, injuries and accidents happen anytime and any day without sending you an alert prior to confronting you. And when you meet with any sort of unexpected accident, you will surely be requiring the help of a healthcare professional that can check-up you properly and give some painkillers to relieve the pain or anything that's bothering you. In all states of the United States emergency dentistry has become a common set-up, which is available at all hours and at all times of the day. The clinics are kept open to serve people who need instant assistance to get out of any dental problem. What is an emergency dental issue? It could be anything; your braces, teeth fitting, and gaps and even a midnight ache. When anything happens at night the situation becomes worse for the patients.
Let's say you live in San Antonio and you got into your bed after 12:00 A.M. Now it's time to sleep well and take a rest after doing hard office work for the entire day. You deserve a quiet and relaxing sleep, but what if your bedtime becomes a nightmare just because your two weeks toothache has returned again that time. Who will be the first to contact to? You will try to be in touch with your regular dentist, right? Go ahead and give him a call to make sure if he is available in the office to attend you or not. If not, there are so many other alternatives. You can pay a visit to an Emergency Dentist San Antonio at North Babcock Dental Care and you don't have to bear with the hard times that you are having. Because the dentist can even perform an emergency dentist surgery in the timely fashion if you seriously require it to feel well.
Good news is that most emergency dentists are available 24 hours a day and seven days a week, they are even available to check-up their patients on the Christmas and Halloween days. Any problems related to teeth, mouth, jaw, and gums can be sorted out by them as they are fully trained in dealing with the emergencies such as pains, porcelain teeth filling, dental veneers, brace fixing, and urgent teeth dentures. Those people who have had to deal with the pressing issues of the oral pain or any sort of other dilemma related to their dental health can definitely rely on the timely guidance of the Emergency Dentist San Antonio. There are some rules that these dentists are following with respect to their duties, they will often attend you after 10:00 pm, so you should be contacting the dentist before this time. For general dentistry consultation you must access him in the evening and try to get an early appointment. But if you are in pain and need timely help you can easily access the emergency dentist. You will be given an appointment as soon as you call the receptionist or arrive in the clinic.
Dental clinics have become a major necessity all over the world. As depicted above, there is no fixed time for injuries and accidents to happen; therefore, every second person is at the risk of meeting one emergency dental issue at the time of the day or night. Dental treatments, thus, are an absolute necessity and emergency dentists are someone who can really help the patients in the severe pain and miserable suffering